British kitchen and tableware brand Falcon Enamelware has partnered with The Hambledon – an independent department store in Winchester – to create a stand-alone shop within a shop called the "Falcon Enamelware Project".
Falcon Enamelware has long been a favourite of the popular store which is known for its curated collation of homeware, kitchenware, bath and beauty products and clothing and prides itself on its uncompromising ethos of well-made and well-presented goods.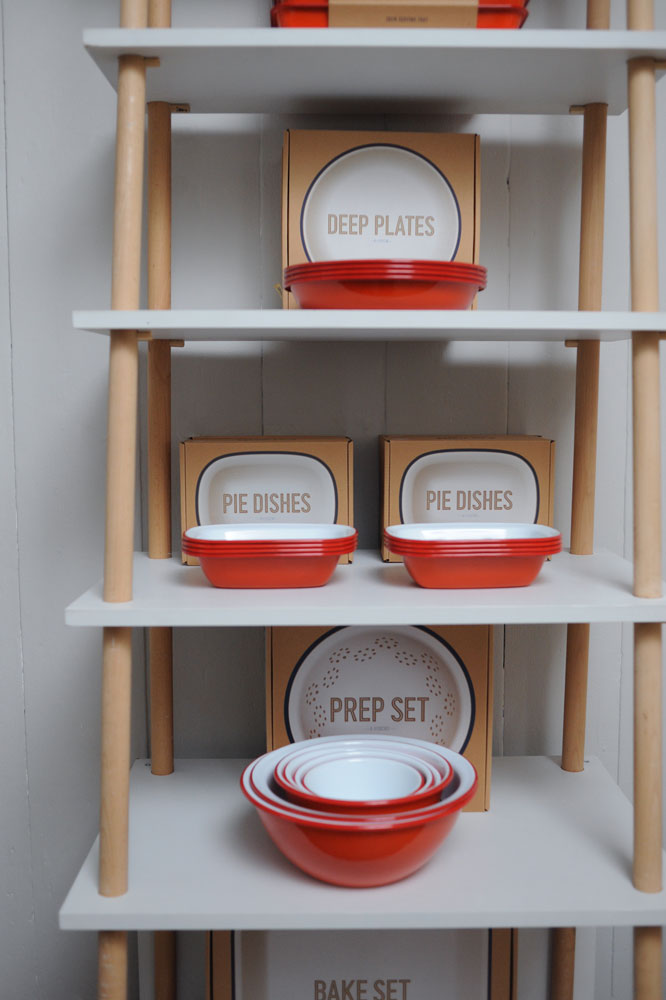 For the stand-alone shop, the Falcon team brought in custom designed furniture and constructed new shelving and worked their visual merchandising magic to create a friendly and entertaining area to showcase Falcon's clean and functional style, allowing the product to be the centre of the display. The space was painted in Farrow & Ball's Cornforth White which provided the perfect neutral backdrop for the brand's new colours for spring as well as tried and trusted pieces.
Originally manufactured in the Black Country area near Birmingham, England, Joe Kleiner & Sons created the original Falcon Enamelware brand, distinctively ice-white with the blue rim, the classic design is still instantly recognisable to this day. In 2011, the original collection was revitalised – creating new colours and tableware and cookware sets along with increasing the gauge of the classic mug, making the products more durable and hard wearing.
Falcon has continued to expand the range by developing new tooling and limited-edition colours for beautiful yet functional products and now successfully selling in over 50 countries around the world.