Denby's Cast Iron Collection of five casseroles, including an oval version and deep shallow casserole plus a useful griddle pan, is being extended by a characterful hexagonal trivet that will offer stability and a touch of contemporary style to any kitchen or tabletop.
Available in Denby's cast iron colours of halo, pavilion, natural canvas and pomegranate, the new cast iron trivets offer protection for surfaces from dishes that have come straight from oven. Great for fitting into fast paced and modern lifestyles and helping keep worktops safe and clean, the trivets are 24.5cm x 21.5cm with a depth of 2cm.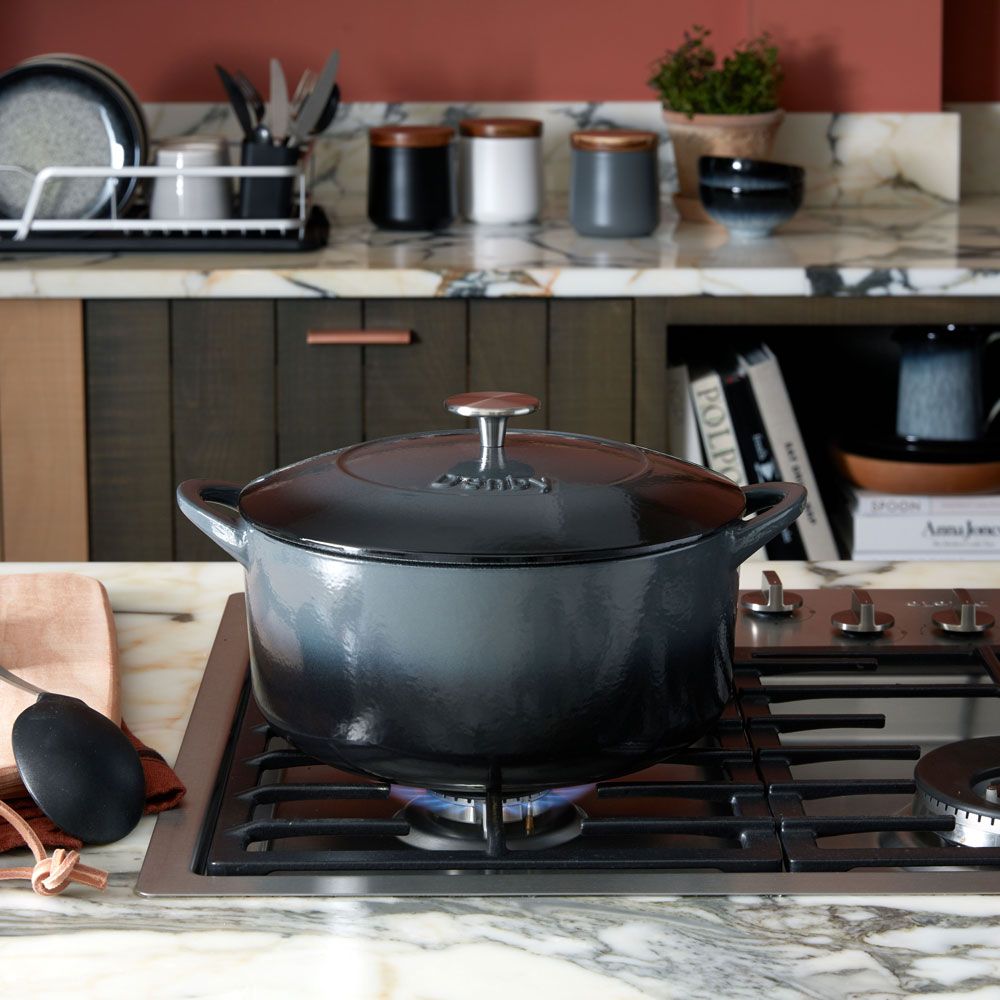 Denby's Cast Iron Cookware is versatile and suitable for use on all hob types and in the oven. They are strong and easy to use, crafted from the finest cast molten iron and enamelled both inside and out for a stunning scratch resistance finish and classic look.
With a lifetime guarantee, Denby cast iron is a true sign of quality in the kitchen and on the table too. Attractively boxed in recyclable packaging for ease of gifting and display. RRPs are competitively priced from £35 for the trivet to £160 for a 26cm round casserole.