ProCook introduced their eco household range earlier this year, designed to give kitchens a fresh uplift.
The collection includes cleaning and storage pieces, all made with natural sustainable materials.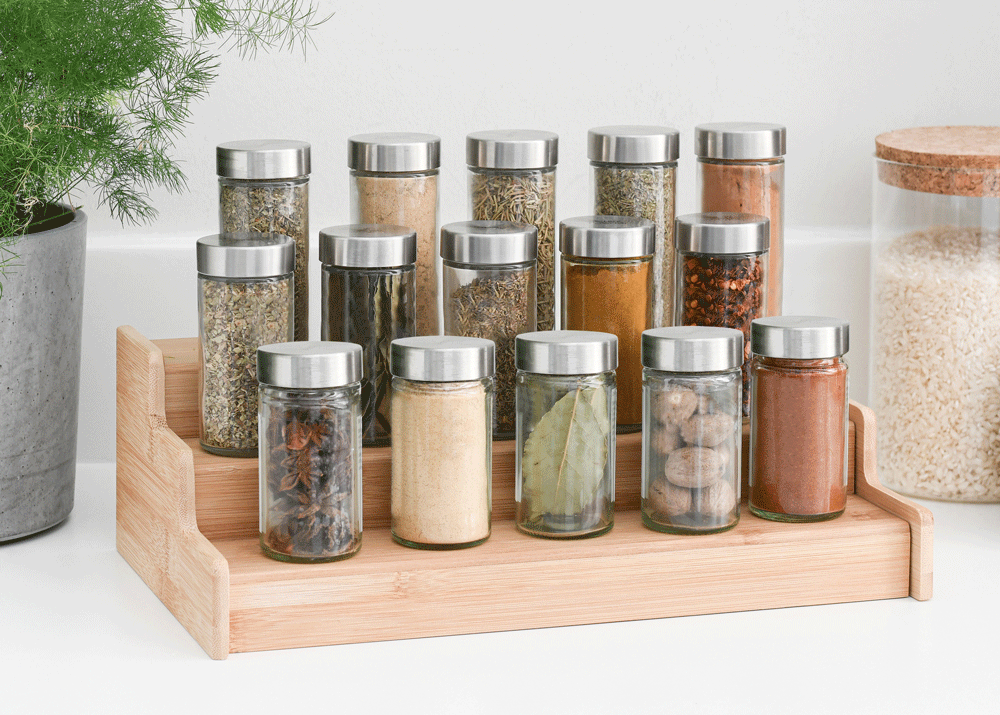 The collection includes an Extendable Cutlery Storage Tray which expands from five to seven compartments along with a Bamboo in Drawer Knife Block to keep knives secure, out of reach of children and clear of worktop space.
There is also a Bamboo Extendable Spice Jar Rack with a stylish three-tiered design means spices are easy to grab, and the extendable end can add a further six inches of extra storage space which is ideal for someone with cupboards full of spices!
The range also includes Round Glass Storage Jars or if Scandinavian stoneware is your look then Malmo Charcoal Storage Canisters and matching Utensil Pot are just the thing.
You will also find dish and pot brushes, floor brushes and a wool duster which joins a Mini or Standard sized Grey Dustpan and Brush Sets as the stylish grey and bamboo design complements any home.