The Inspired Home Show opens its doors today, Saturday 5 March and run till Monday 7 March.
The show makes a welcome return to the calendar after a two-year enforced absence thanks to the global onslaught of Covid-19.
With a host of globally recognised brands, buyers will be spoilt for choice as more than 300 new exhibitors and brands will showcase their ideas and innovation for the first time at the show! We take a look at what you can expect to find:
New Trends
Get a first look at ideas that deliver on the consumer need to bring more health and wellness into their homes! Trending Today Preview is a curated collection of products and brands delivering on the key trend of Healthy @Home—happening only on Saturday morning before the show opens!
State of the Industry Keynote
Join the authors of the IHA Market Watch Report for a lively discussion of the consumer values and demands that are driving purchases as we evolve from pandemic to endemic in 2022. This session will provide insights to help retailers with their sourcing decisions and merchandising strategies.
Learn More >
In-Stock Program
Revitalize your sales by restocking your shelves and offering timely fulfilment of online orders! Hundreds of suppliers are bringing in-stock, ready-to-deliver products to the Show and will write orders there if your need is urgent.

IHA Market Watch Display
The IHA Market Watch Display highlights products that address the most pressing consumer trends of 2022 presented in the new IHA Market Watch Report. The report identifies macro consumer trends and links them to specific product and retail attributes.

Pantone ColorWatch Display
Research indicates that product color evokes a strong emotional response from consumers and is a key factor in more than 60% of purchases. This special exhibit designed by Pantone, Inc., focuses on color palettes representing the strongest home furnishings trends for 2023. Each story includes the individual Pantone colors, philosophy behind the color palette and actual Show products illustrating each palette. This year, the Pantone ColorWatch Display has a new home and new layout, awash in natural light and inspiring graphics.
Learn More >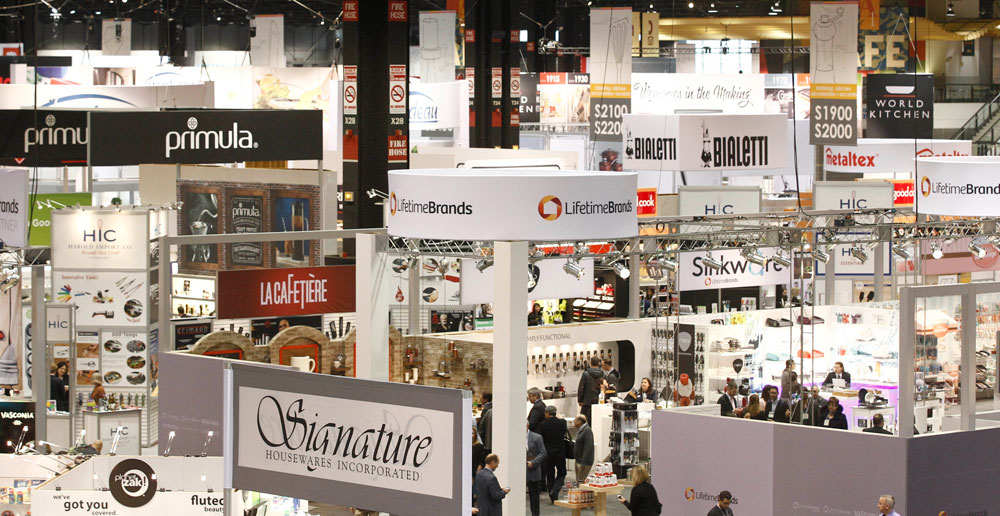 2022 Mobile App
Find companies, brands and products you want to connect with! The Inspired Home Show 2022 mobile app is replacing the printed Show Guide this year, so now you can easily search for and find companies, brands and products using your phone. You can even begin planning what you want to see and where you want to go before arriving on site. After the Show, you can continue using the app to connect with exhibitors any time of year.
Learn More  >
Visit www.theinspiredhomeshow.com